I was inspired by Karen's Christmas Home Tour-2012, but then I often am by her posts. This year we didn't put up our tree as we're still waist-deep in renovations. We did, however, pull out some of our Christmas decorations which I'll share with you here for our version of the Tree Tour-2012.
 I am thankful for friends who have gifted me with Christmas things. I'm reminded year after year of the blessing of your friendship. This tree is part of a creche and is much worn! Twenty years ago or so Barbara Lyngarkos gave it to me. Thank you, again, Barb!
 I am grateful for my family. When I moved to France I was hobbling around with a cane and a seriously sprained ankle. My sister flew over and took over, shopping for furniture and moving me in. With her she brought this tree. It was also much prettier 14 years ago, but it's still a pristine treasure to me.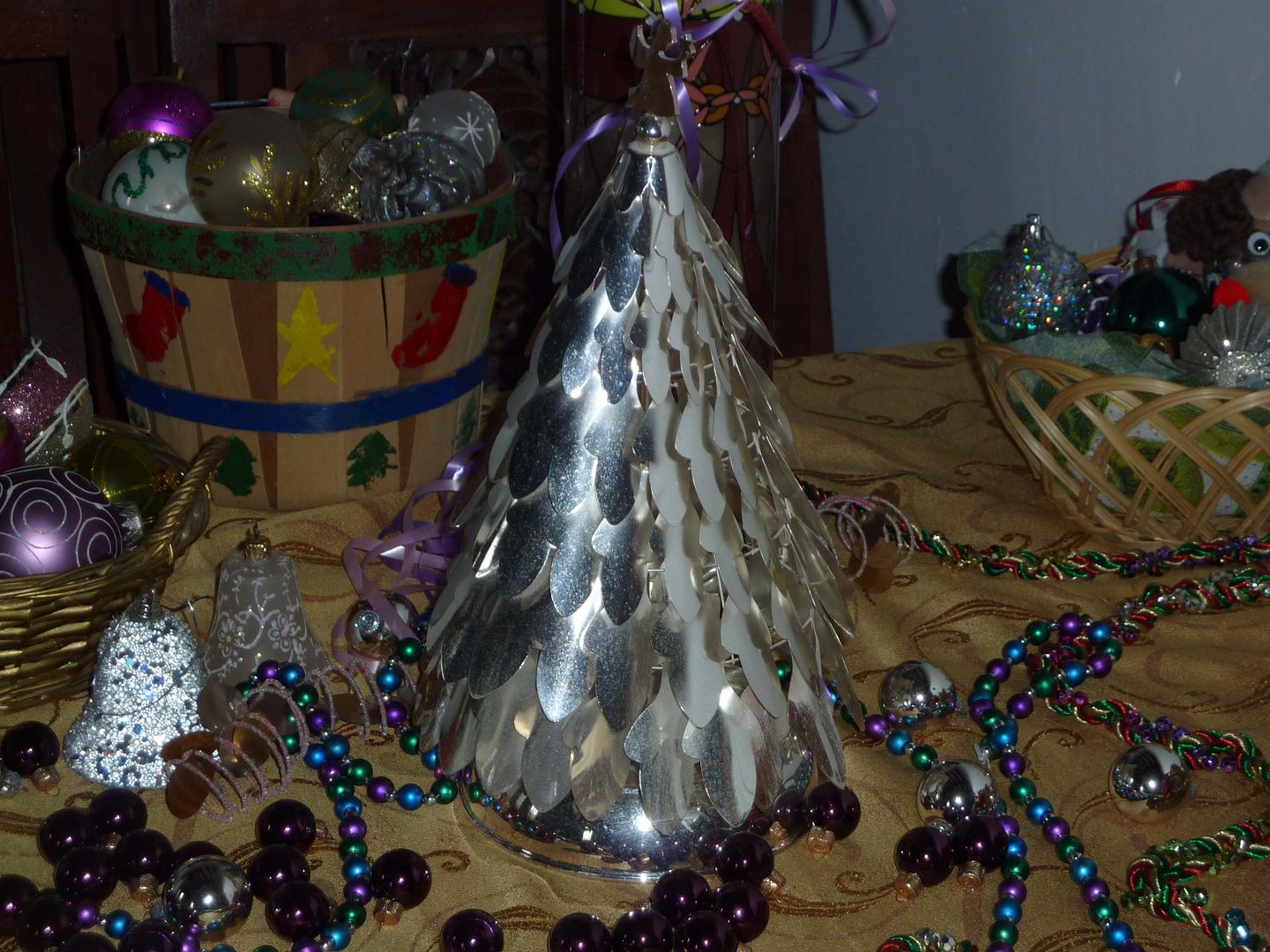 My husband is a great gift to me. He bought tree for us. I am grateful for a man who shares my love of beauty and who earns enough to grace our home with things like this.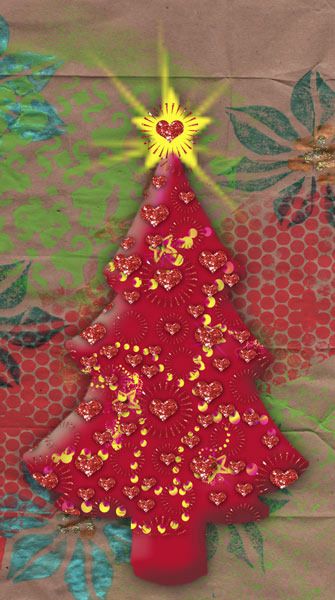 I used trees by Zuzzka and Ange and a paper by Outside the Box Design Studio to represent the last tree –It's AWOL. Can't find it anywhere. It's a red tree with lights, about 2 feet high, and very lovely. It reminds me of the greatest gift I've ever received. Jesus came to die and and live for us that we might live with Him. How's that for good news? Makes me want to sing and shout!
Go, tell it on the mountain,
Over the hills and everywhere
Go, tell it on the mountain,
That Jesus Christ is born.
Down in a lowly manger
The humble Christ was born
And God sent us salvation
That blessed Christmas morn.
I'm grateful too for Vicky used Angie Young's Altered Christmas and made the Shadow of the Cross word art for this layout.
Views shared on this blog are those of the author & do not necessarily reflect those of OSAi.